Damage! Now what to do?
Major losses due to fire, water, lightning, or storms is quite a nightmare. Determining the scope of the damage is only one of the things that you have to handle.
In a short time, sometimes just a few days, you have to create a strategy that will be crucial for both the short and long term.
Emergency measures, demolition, temporary accommodation, reconstruction, purchasing new resources and customer communication… all important issues you need to think about.
Why contact?
The counter assessor creates balance
You have the right to appoint your own loss assessor when it comes to damage. This counter assessor ensures a balance to the situation, the principle of "equality of arms".
This counter assessor is your partner, who will advise you and guide you through the complex and dynamic process of claiming for your damage.
Loss assessment is not a vote of mistrust against the insurer. On the contrary: almost all insurance companies realize that the insured needs expert help after a calamity.
This is why they often reimburse the costs of a loss assessor through their policy, a counter assessor for the affected party. The loss assessor works on behalf of the insured and his only purpose is to act in the best interest of the affected party.
Benefits
Independent
Troostwijk is an independent valuation and expertise agency with fully independent operations. For this reason, we can take an unbiased look at your interests and risks.
Your interests
Our loss assessors represent your interests in the negotiating with insurance company as well as other parties. They will advise you on substantiating and determining the damages that have been suffered and the scope of the damage claim and they will discuss this with the insurance company expert. They will also represent your interests in reaching an agreement regarding the scope of the damage claim.
Your expert
Our loss assessors are certified by the Register of Experts and are annually tested for whether they still meet the training requirements set by the NIVRE.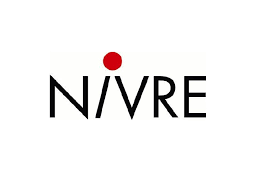 No additional costs
Most damage policies include a clause which establishes that insurance providers must reimburse the costs of a loss assessor in the event of covered damage.
Available 24/7
Have you suffered any loss? We are available day and night!
Our method of operation
Reporting damage
After you have recovered from the initial shock and have notified your insurance intermediary or insurer, they will involve a loss adjuster, who will assess the extent of the damage.
Damage assessment
The assessments made by the loss adjuster are not always easy to check and that is all you really want at this point. In short, the situation you face as an affected party immediately after a calamity, is a complex one that raises a lot of questions.
What should you expect?
Troostwijk Loss Assessments can dispose of an extensive team of (registered) experts who are specialized in areas such as buildings, machinery and equipment, goods and loss of profit. These experts deal with arrangements concerning mostly complex (fire) damage on a daily basis.
They provide damage management and create a plan of action. Furthermore, you can expect them to follow all developments of the total claim process and will ultimately create the definitive damage claim.
As soon as possible!
To make the best possible use of the added value a loss assessor brings, it is essential to appoint a loss assessor during or immediately after an incident.
In the first stages, decisions can be made on the most appropriate measures to limit the damage, as well as decisions on which emergency measures (such as temporary accommodation) must be put into place straight away.
Open dialogue
A loss assessor from Troostwijk Loss Assessments will always strive for open dialogue with all parties involved, to make sure any problems surrounding the damage suffered are solved in the best way possible.